First, have visible the report you would like to print.
Click the "Reports" tab and click the printer icon to the left of the Lexile Lookup Tables pdf to print the  report.  A preview of the report will appear and then click print.
For example, if you would like to print an individual student report, first click on the "Individuals" tab. Next, click the student for whom you would like to view their report. Then when this report is visible on the reports screen, click on the print icon above.
To Create a Report Bundle for a Group of Students, select Student Reports from the Benchmark tab.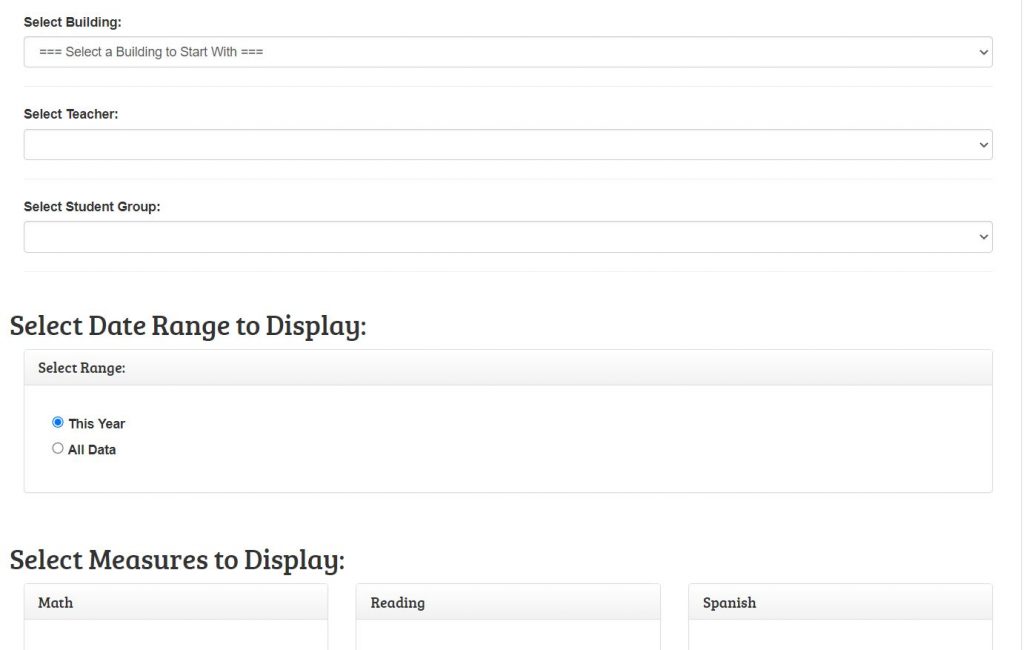 Then select the group, date range, and measures which you would like to appear on the report. Then at the bottom, select Get Report for Selected Students.
To print the parent reports, go to the Individuals tab and download an individual parent report to print or select all parent reports to print with the bottom link when selecting the group.